Zakhmi is a newly announced Punjabi Movie which will be released in 2020. Produced by Binnu Dhillon, Zakhmi stars Dev Kharoud and Aanchal Singh in the lead roles.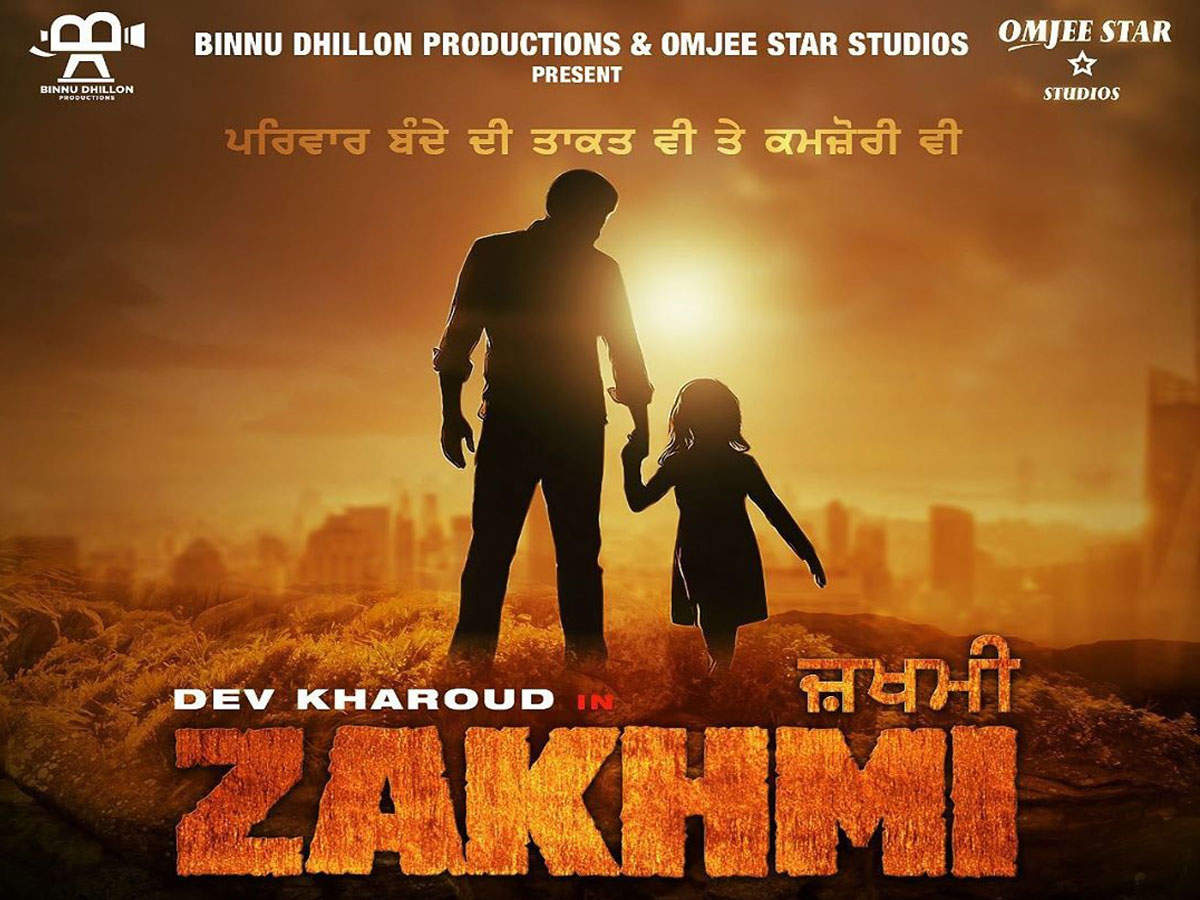 Touted to be an intense thriller, Zakhmi is a story of a man who can not bear anyone hurting his family. Played by Dev Kharoud, this man has a daughter and wife (Aanchal Singh), who he would do anything for to protect them evil forces.
Produced by Binnu Dhillon and directed by Inder Pal Singh, Zakhmi will release on February 7, 2020. The recently released teaser of Zakhmi is packed with drama, emotions and action, just like how Dev Kharoud's Punjabi movies mostly are.
Have a look at the Teaser of Zakhmi Below:
https://www.instagram.com/p/B6SGgv1gWAa
One of the highlights of Zakhmi is that it marks the debut of Anchal Singh in Punjabi film industry. Zakhmi's strong point also seems to be the fact that it is 2020's spring season's first Punjabi movie to be released, which is likely to receive more footfall in the theatres owing to better weather.
The biting cold winter season is usually considered to be less prolific for the Punjabi films, in general.
Another point that can work in favour of Dev Kharoud's Zakhmi is its strong content, which as the teaser shows, is equally strongly backed by Dev Kharoud's terrific performance. Further, the teaser so far has been really appreciated for even its child artiste's charming yet impressing presence.
As far as the production credits of Zakhmi are concerned, it is being jointly produced by Binnu Dhillon, Ashu Munish Sahni and Aniket Kawade.
As far as Binnu Dhillon's other projects are concerned, he's busy these days with his other 2020 ventures as an actor too. Golgappe, Welcome Bua Ji, Jagga are a few films lined up for Binnu Dhillon in year 2020.
Dev Kharoud is also gearing up for Daakuan Da Munda's sequel next year besides couple of more projects.
Zakhmi Release Date:
February 7, 2020.
Zakhmi Cast:
Dev Kharoud, Aanchal Singh
Zakhmi Director:
Inderpal Singh
Zakhmi Producer
Binnu Dhillon
{module [437]}
{module [520]}